SIGN UP TO GET FREE OFFERS
(We respect your email privacy and you may unsubscribe at any time)
For Instant Access to:
Free Complimentary PDF Copy of the Dr. Lonsdorf's Latest Book
The Ageless Woman: Natural Health and Beauty After Forty with Maharishi Ayurveda
(Attn. Women under 40–includes diet, health and beauty tips for you, too!)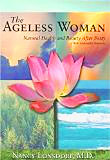 by Nancy Lonsdorf, MD
Plus
Discover Your Stress-Free Type and Get Complementary Instant Personalized Tips (PDF).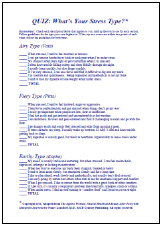 Plus
Complementary Free Podcast: Dr. Nancy's Top Ten Tips for Staying Young, Healthy and Beautiful (MP3)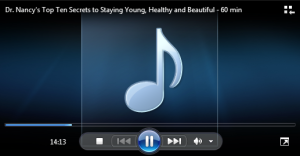 Plus
A Digestive Quiz and personalized tips to soothe your gut and improve your health — six weekly email tips for healing your digestion.
(We respect your email privacy and you may unsubscribe at any time)
Plus
To Learn More About Your Stress-Free Type, a more in-depth online stress quiz with six weekly email tips for your stress type to help you establish a stress-free life.
(We respect your email privacy and you may unsubscribe at any time)