Biographies
Ziv Soferman, Ph.D.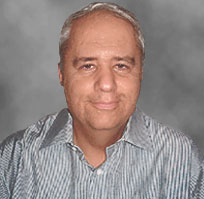 Dr. Soferman is an accomplished business and life coach who has conducted over 1000 coaching sessions and is known for achieving an extraordinarily high rate of "breakthroughs" with his clients. Besides a clear and penetrating intellect, Dr. Soferman is highly insightful and with his keen, discriminating perception is able to expertly guide the client in a transformative, in-depth self-discovery process that is liberating, empowering, and imminently practical in effect. Above all, Dr. Soferman is compassionately and passionately dedicated to achieving a breakthrough for his clients in the first intensive session whenever possible.
Dr. Soferman holds a PhD in computer science and applied mathematics from the Weizmann Institute of Science. He has a distinguished background in the high tech field, having co-founded 3 high tech companies and served as CTO, and chief scientist as well as consultant in the high tech industry. He is also an inventor and holds several patents in the areas of image processing and computer vision, medical imaging and computer networks.
He credits his scientific background and education with allowing him to see that the "irrational" side of humans is actually very rational and logical, and their issues very solvable, when looked at with sufficient depth and broad perspective.
Nancy Lonsdorf, MD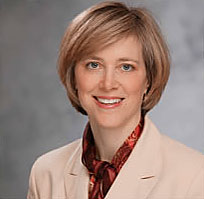 Named "one of the nation's most prominent Ayurvedic physicians" by the Chicago Tribune, Dr Nancy Lonsdorf is board-certified in integrative, holistic medicine and practices privately in Fairfield, Iowa as well as online to clients across the globe. She received her medical degree from Johns Hopkins School of Medicine, and did her residency training in psychiatry at Stanford University. She is the former medical director of the Maharishi Ayurveda Medical Center of Washington, D.C. and of The Raj Ayurveda Health Spa. In her 25 years of integrated medical practice, she has treated over 20,000 patients using natural approaches wherever possible.
Dr. Lonsdorf is known for her thorough and in-depth approach to the patient, using the comprehensive natural health system, Maharishi Ayurveda, as well as nutritional and hormonal evaluation to identify and remove underlying causes and create the best possible health for her clients on all levels of mind, body and spirit.